The Kids Are All Streaming
Most people are opting to stream music on portable devices using Pandora and Spotify so says a new CNN article. Never mind the ads and the terrible quality.  Is an entire generation of music fans being deprived of a stunning audio/musical experience of a great captured performance?  Is the craft of music recording and capturing a performance being tossed aside for a generation who prefers...
8 tags
Read here: Glenn Schloss reviewing Multimedia... →
"How Many Ways Can YOU Rock a Beat?" Check out this awesome article & video about Multimedia Electronic Drumming (ft. FXpansion BFD & Geist) written by and featuring our very own, Glenn Schloss on SonicScoop!
6 tags
Music Reality Shows Overload & Fandalism?
With singing/musical competitions like "American Idol," "The X Factor," "The Voice," "America's Got Talent" (basically), "Platinum HIt," "The Glee Project," and "The Sing Off" and musical scripted series like "Glee" and "Smash" already clouding the television atmosphere, can audiences...
4 tags
Odd Future with a "New Model": Free Music for...
      I've heard this suggestion time and time and again, giving away music for free as a promotion for the band's concert and merchandise. This sounds like a great solution to piracy, so is this the new model that our industry should be exploring more or is it just "selling out?" Watch this short 5 minute video where the BBC takes a look into the rap band, Odd Future and...
3 tags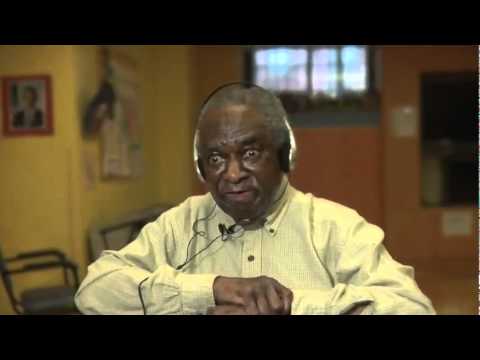 4 tags
Watch
                                              David Merrill's Siftables A little dated, but we are sure glad to have stumbled upon this still developing technology! "Siftables aims to enable people to interact with information and media in physical, natural ways that approach interactions with physical objects in our everyday lives." Siftables seem like an amazing interactive...
6 tags
PIRATES BEWARE! Center for Copyright Information...
Copyright infringement & piracy have long played a role in the great fall of the music industry. I don't want to repeat the long history i've discussed in past entries, I just want to inform you of the new system that is arising to fight this problem, so moving on… The Center for Copyright Information (CCI) is starting a program that hopes to educate and inform the public...
24 tags
SXSW 2012: An Insider's Guide and Perspective
As an Austin, Texas native and lover of the Austin music scene, it's always a joy to partake in the bustling, hectic, international, practically weeklong music and film festival known as South by South West (SXSW).  I'm sure you're wondering, "what makes it so special?" And, "is it even worth trekking across the nation (or world) to go to, given the massive amount of people it now attracts?" The...
7 tags
Watch
        As SOPA & ACTA continue to bring up controversy, Rob Reid, from TED humorously sheds some light on how the entertainment industry seems to be calculating losses due to piracy. With what he calls "Copyright Math," Reid discusses how some numbers may be highly exaggerated…       Whatever the case may be, the music industry has taken a huge hit this past decade+ and even if the numbers...
4 tags
Windows Phone, hit or miss?
              With "Live Tiles" that let you see live updates of your calls, inbox & social network counts, it seems like the Windows Phone is heading in the right direction. As Microsoft brings this product out into the market, (smart) phones are not the only industry being challenged. Interestingly enough, Microsoft is planning a strategic move by integrating the lost Zune into...
4 tags
Congrats to 2012 Oscar Winners!
     To those of you who missed out on the 84th Annual Academy Awards Show, it was quite a night of glamour, laughter and a sweep between The Artist and Hugo (each taking home 5 of the 24 coveted titles).  Special acknowledgements for: Ludovic Bource winning Best Music (Original Score) for "The Artist" Bret McKenzie for winning Best Music (Original Song) with his cute track,...
4 tags
Songwriters Fight for their Copyrights!
According to Section 203 of the Copyright Act of 1976, copyright owners are given the chance to reclaim their copyrights back from the music they have licensed or transferred, terminating the contract during a five year period beginning 35 years after the publication or 40 years after the grant of the rights (whichever comes first). This act was created to protect content owners and give them a...
8 tags
ReDigi...The Legal Alternative??
ReDigi is a platform that lets you buy & sell pre-owned DIGITAL music (MP3s). Basically, in my mind, a legal P2P Network. Interesting how this was also the concept of the short-lived 2008, "Bopaboo" platform. I wonder what happened to them… Now, this new "online marketplace" is stirring up a lot of commotion with copyright owners so naturally, I want to explore...
6 tags
SoundCloud (reaches 10 Million Users!) & how to...
Congratulations SoundCloud, this is exciting news!…although not the focal point of this entry…  I think the real news lies with what SoundCloud really does, which is, in my opinion, similar to what we, at G&E Music do with Producer's ToolBox (minus the licensing deals).  They make their content available to the public and users are able to search through the catalog from...
VOICE YOUR OPINION NOW!
STOP THE SOPA & PIPA BILLS FROM PASSING! https://www.google.com/landing/takeaction/
5 tags
Welcome 2012 with Tubalr & Updated Spotify Radio!
                 I hope all of you have been staying bundled up & toasty this winter! As we move into a new year, new developments and improvements are being made and a couple to check out include: 1. Tubalr- the app that turns YouTube into a Music Player (very similar, I think, to the start of Songza). With access to YouTube's insane catalogue and pretty minimal (as of now)...
6 tags
SOPA Vote Delayed
What: Stop Online Piracy Act (SOPA) aims to stop online piracy. Who the SOPA is targeting: 1. Websites that upload or act as a platform for the selling or sharing of copyrighted material illegally 2. Strongly focusing on offshore, foreign domain names (websites) not ending in .com, .org, or .net Controversy: protecting copyright vs. internet security & possible stifling of innovation. Where...
5 tags
YouTube acquires RightsFlow
On December 9th, 2011, Google purchased RightsFlow, a company that tracks and processes royalties for the music industry. How it'll work is, "YouTube will gain a system for processing royalty payments to tens of thousands of publishers — the companies that represent songwriters — whenever music is included in a video that is played on the site." RightsFlow will not only help...
8 tags
Stop Online Piracy Act, has it gone too far?
The House and Senate have been taking on a number of bills aimed at stopping online piracy of intellectual piracy, but have they gone too far in the tactics they are proposing? As we all know, piracy, within the music industry specifically, has really taken its toll on all copyright holders. With the start of Napster in 1999, CD sales dropped 39% within the first year launched and the trend of...
6 tags
Spotify opens up to 3rd party App Developers!
New York City | 11.30.11 | 12PM Global Press Conference— Moderator: Daniel Ek Spotify just announced their BIG NEWS: they are allowing 3rd party developers the ability to build HTML 5 apps using all of their content. What does this mean?  Music lovers will be given the opportunity to interact with Spotify's platform even more- SongKick: allows you to track artist's concert,...
9 tags
What's happening with Spotify & E-Parasite Act?
Be sure to tune in online to Spotify's Global Press Conference on Mashable on Weds. November 30th @ 11:30AM to learn about the new direction they are planning on taking to stay in competition with Google Music, iTunes Match and Amazon's cloud player. Facebook and Google are teaming up to actually fight AGAINST the E-Parasite Act from being passed. Why is this surprising? Because, this...
6 tags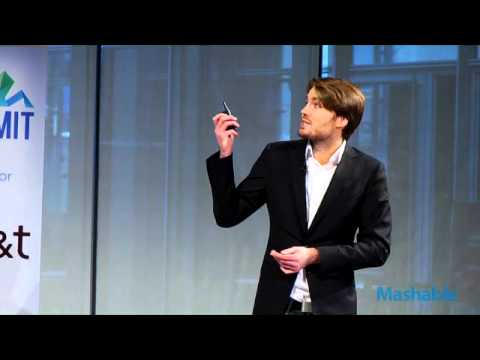 10 tags
Google, TuneCore, EMI & Sandboxes!
It seems as if  is facing more and more struggles with the music industry with every passing day..author, Robert Levine points out the clash of capitalistic aims, but says there's still hope that deals will be made…eventually!                        Read more: Google Vs. Music Labels, LA Times , a company that helps artists distribute and sell their music across all major distribution...
5 tags
CALM News from our sister company- FlavorLab!
                      The switch to digital television combined with the new CALM (Commercial Advertisement Loudness Mitigation) act, designed to regulate loudness levels in television, has created a transitional period in broadcast audio. These loudness laws and multi-channel 5.1 surround audio present new technical and creative challenges for many networks. These new regulations have prompted...
6 tags
Supreme Court REJECTS Internet Music Download Case
Is ASCAP just greedy and trying to stake out as much as possible before the rate court sets rates for the Internet, or do they really think that purchasing and downloading songs from iTunes is a public performance? For them to not differentiate a stream and a download seems odd to me. I know Spotify has bundled the performance right into its license with the record companies, where the record...
6 tags
Google Music Store- Opening with a Twist ?
As Google continues to release information about their soon-to-be music store, which will allow its users to purchase music on a song-to-song basis (clear competitor of Apple's iTunes), they have revealed a new aspect and functionality that makes me raise an eyebrow… It is said that once a tune is downloaded, users will be able to share (yes, SHARE) their newly purchased music with...
4 tags
8 tags
Google opening MP3 store & Apple launches iTunes...
                                                                  This seems fitting, no? As the New York Times released yesterday… It seems like Google and Apple are continuing this battle of one-upping each other by crossing over platforms from cloud storage —> MP3 store & MP3 store —> cloud storage. However, with the launch of Google Music and the struggle with...
9 tags
ASCAP's "double dipping" for royalties gets DENIED
Just yesterday, on October 4th, the supreme court denied ASCAP's claim that digital downloads are public performances.   Why?   Because "a digital recording isn't necessarily being played live to a wide audience just because it had been transferred over the Internet." Read the Full Article here To fully understand this ruling, here are some facts: Tracking back to...
8 tags
Give Me A Shot of Anything- Documentary!
Apologies for the recent pause in posts- the G&E team has been busy working on some great new soundtracks and we are so excited to share them with you!   "Give Me a Shot of Anything - House Calls to the Homeless" premieres at the Boston Film Festival.                                                                                                                                   ...
6 tags
Excited About the Webby Win!!
A CONGRATULATIONS is in order to The Elizabeth Glaser Pediatric AIDS Foundation for taking home TWO Webby Awards this past June for Best Online Video in the Public Service and Activism Category, as well as The People's Voice Awards for their video,"The Time to Eliminate Pediatric AIDS Is Now," The Elizabeth Glaser Pediatric AIDS Foundation is a global leader in the fight against pediatric...
Amazon & Google Music Cloud CLEARED!
After a long debate about whether or not cloud players were infringing on copyright, Amazon and Google are happy to announce that they are in the clear and are not partaking in any illegal activity. I guess, this time around, being overly cautious did come at a cost- a hefty one too, as Apple had already made licensing agreements with the 4 big publishers. SO all of us music lovers can and...
9 tags
Google/Motorola Acquisition
             As Google's Android continues to dominate the smart phone market, it's new acquisition of Motorola looks like one that's going to make Google into a bigger force to be reckoned with. With the ongoing battles Google has with Apple-both of which already proven to be leaders of this technology-driven generation-this acquisition will close the gap and put Google on the...
Piracy, Riots, Fire- What's Next for the UK?!
As the UK music industry goes through issues with withdrawing government funding, defaulting bank loans, and a rapid decline of CD sales due to piracy, the bad news continues to pile up.  A number of riots and looting have been occurring throughout North London, for reasons I'm not quite sure, and this morning Sony and PIAS' Distribution center was set on fire, burning up a warehouse...
5 tags
BEWARE: Evil Cookies on the loose!
            If there was a cookie that was considered anything short of being delicious, it would definitely be the kind that Spotify has been using to track its users. Other than being the chewy delights that make us sniff the air with joyful expressions, a computer cookie, defined by HowStuffWorks.com is: "a piece of text that a Web server can store on a user's hard disk. Cookies...
Bands & Brands
As Coca-Cola teams up with Music Dealers, it seems like a "win-win" deal, Coca-Cola breaks into the music industry while Music Dealers' artists get their names tacked onto one of the biggest brands in the world. Read the article 'Coca-Cola Music" -Sounds like quite the marketing strategy. Lets see where these independent artists go and if Coca-Cola's new...
6 tags
Artist Profile: Anya Singleton
At G&E Music and Flavorlab, we've had the genuine pleasure to work with a multitude of extremely talented artists and performers over the years. In order to recognize some of these amazing individuals, we have created a column to celebrate some of these remarkable artists. For our first installment, we will be profiling the beautiful and gifted Anya Singleton. Anya Singleton was born in...
Spotify Update
Can Spotify Blaze a Music Trail in America? Click to Read! As Spotify continues to smooth out the transition of their system from Europe to the US, the questions of "how does it work?" and "when will we be able to try it?" are quickly shifting to "how and when will it be profitable?"  Spotify has finished making its deals with the majors, who seem to have...
5 tags
7 tags
Presenting...Producer's Toolbox!
Here at G&E Music, we are very lucky to have musicians and CEOs, Glenn and Erik, who knock the ball out of the park with their original tracks! Whether you're a music supervisor, producer or just a die-hard music junkie, we have just the tracks that'll satisfy any mood you're in! You may have heard some of their tracks recently on MSNBC's Rachel Maddow, The McVeigh...
6 tags
iCloud, Google Music & Cloud Player Under Scrutiny
As Google Music (still in beta) and Amazon's Cloud player compete with Apple's new iCloud, they seem to be running into a sticky situation involving copyright lawsuits. Read more on CNN: Are Google and Amazon's Cloud Player illegal? As we begin debating the legality of virtual music storage lockers, here are some definitions and court case rulings that'll help get you...
Watch
Video Demonstration of Geist by FXpansion - Glenn Schloss Producing "MetroNorth" using Geist
Listen to the track created by G&E co-founder,...
10 tags
Glenn Schloss reviews FXpansion's new drum machine...
Flatiron District, Manhattan: Driving into the city with my writing partner Erik, speeding through tons of traffic, I first laid my hands on Geist, the new drum machine sampler by FXpansion. Sitting in the passenger seat, I loaded Geist onto my MacBook Pro and started playing with every single button on the interface. The beauty of Geist is that you don't need a third party sequencer to play...
8 tags
EMI Says Goodbye to ASCAP Drastic changes are...